Multi-functionality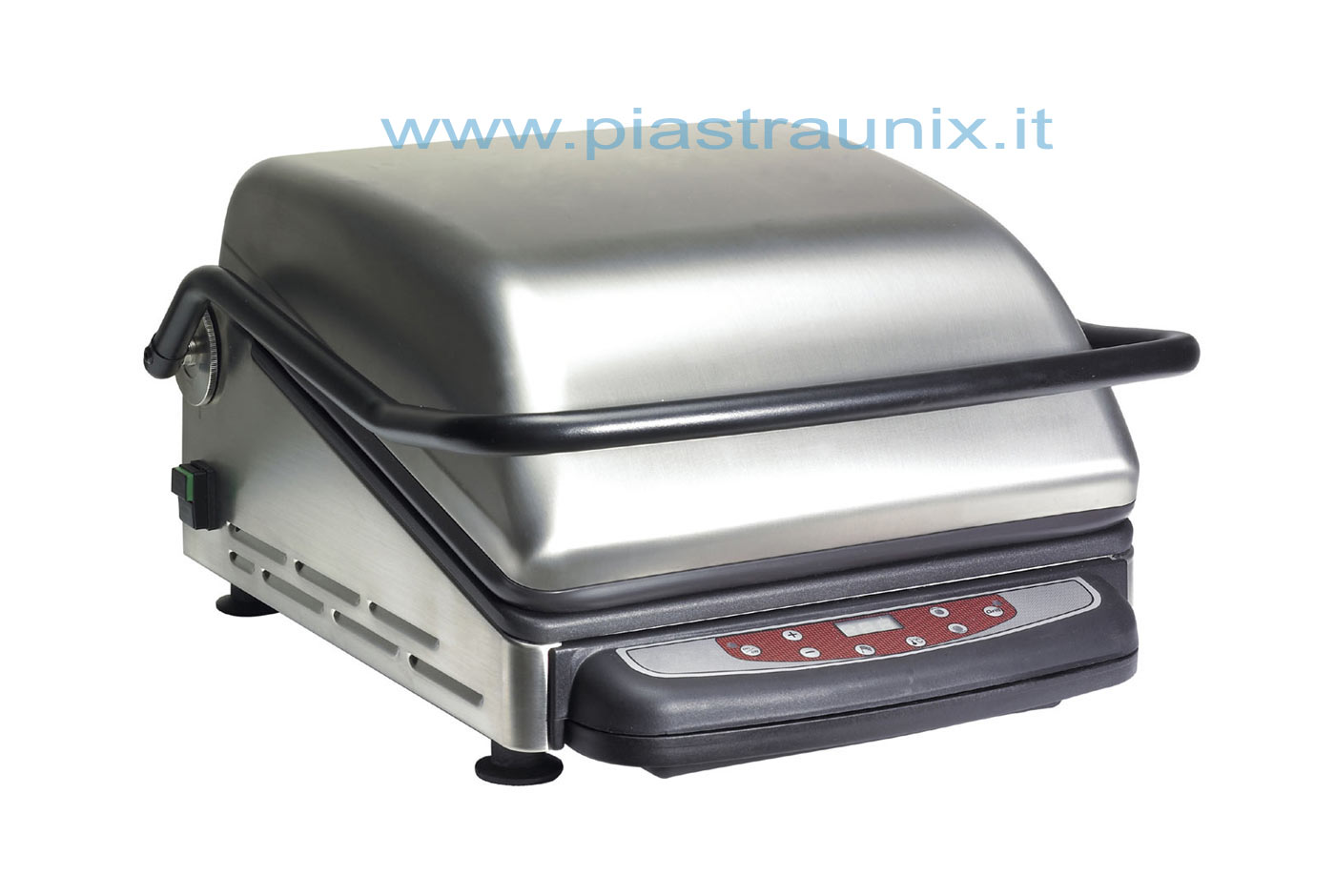 A convenient handle allows you to use UNIX as a hotplate and oven.
The practical closing system allows you to use UNIX both as a hotplate (for toasts, sandwiches, meats, fish, vegetables) and as an oven (to heat pizzas, bruschetta, precooked food). In both cases the heating system is combined with thermo-vaporisation, which enables optimisation and acceleration of the food preparation process.
Activating the grill option differentiates the temperature of the hotplates (the lower one at the pre-set temperature and the upper one at the maximum temperature).
Moreover, thanks to the compactness of UNIX and the front control panel, there is the possibility of combining multiple machines.